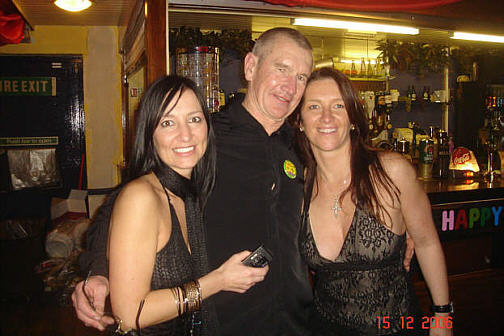 KEVIN CLIFFORD JONES or better known to us all as CASEY JONES, born and bread in HOLYHEAD of an Irish mother and a Welsh father. He is the eldest of four children. I first met Kev as a ten-year-old in St. Cybi School and have been close mates ever since. We have played football, climbed, and done all sorts of things together. Kev was and still is a very clever and talented person, who went on to College and later became a teacher and still does a bit for underprivileged children. However, most people will know him for his musical talent on the piano in particular but he also plays the pan pipes, the harmonica the tin whistle the guitar and the concertina and has even been known to sing a bit! He taught in Africa as well as the United Kingdom. He has traveled widely to all parts of the world. No matter where he has been however he has NEVER forgotten Holyhead. He has worked tirelessly doing charity concerts for over forty years never charging a fee and nothing is too much trouble for Casey. I feel privileged to have been his friend and I know that since I have been involved for the last eight years or so in Casey's local fund-raising events we have accumulated over £22,000 for charities. I shudder to think what Kev has made during the thirty odd years prior to us being together.

GOOD ON YER KEV!!
Your Mate
Ray (Commando)
Thanks to Ray for his message above and also for the photos and posters etc. in the pages that follow. We hope that they bring happy memories of nights out in the hilarious company of entertainer Casey Jones for you. If you have any photos or memories
of Casey you would like to share to add to this section of the site please get in touch!
E-mail me (Ann) HERE!
Please continue to the next pages to view photos newspaper clippings and old posters of just a few of Casey's fundraising events