If you have any information or photos you would like to add to this section please let me (Ann) know
Please CLICK HERE!
Thank you very much Diolch yn fawr!

Photos below taken on Saturday 6th July 2007 are of the visiting ship GRAND PRINCESS in Holyhead She has a Gross Tonnage of 109,000, is around 951 feet in length, has a cruising speed of around 22 knots and Guest Capacity of 2600 passengers Please click on the photos to enlarge. Photos Copyright old.holyhead.com
The Grand Turk Tall Ship visited Holyhead in July 2007. The photos above were taken when she moored up at the port. The photo on the right shows the HSS Stena Explorer pass by as she comes into port. The Grand Turk  is a "film star" in her own right She appeared as the Indefatigable in the TV series the "Hornblower". She is a replica of an 18th Century man-o-war ship based on drawings of a 6th rate frigate called "Blanford" similar to those that were in action in the Battle of Trafalgar. Built in 1996,she was conceived and built primarily as an action vehicle for the film and television industry. Whilst remaining technical authenticity she enjoys the benefit of two marine diesel engines, a bow thruster and four generators! The Grand Turk has an overall length of 47 metres and a beam of 10.4, has a draught of 3.1 meters and a Tonnage (GRT) 314, and a sail area of 1050 square meters. She is authentically rigged and her open deck is lined with cannons. With her main mast standing some 36 metres high, this impressive ship dominates with her surroundings and is a fantastic setting for a variety of events. Her spacious saloon and deck are ideal for dinners, meetings and conferences for up to 120 guests and product launches and cocktail parties for up to 200. Guest capacity under sail 110.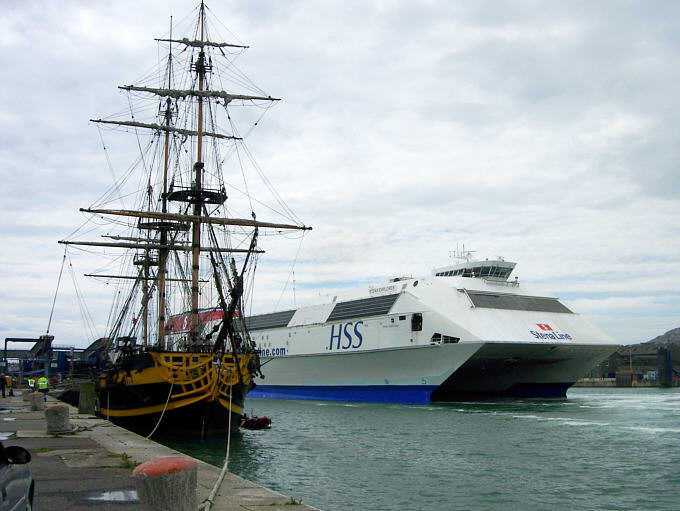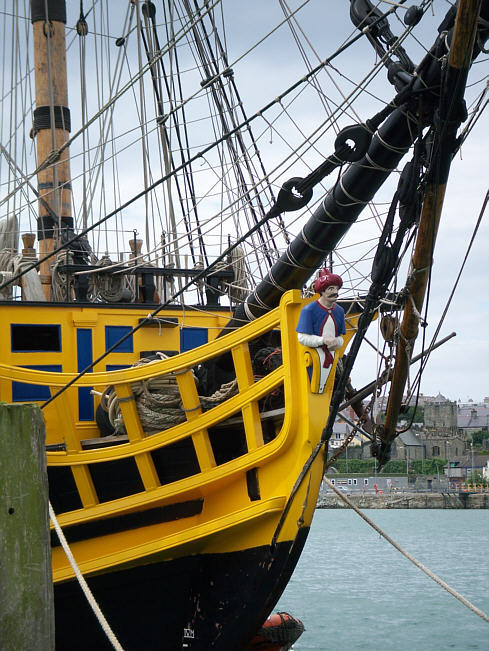 The Matthew tall ship visited Holyhead and stayed in the inner harbour for a few days in July 2007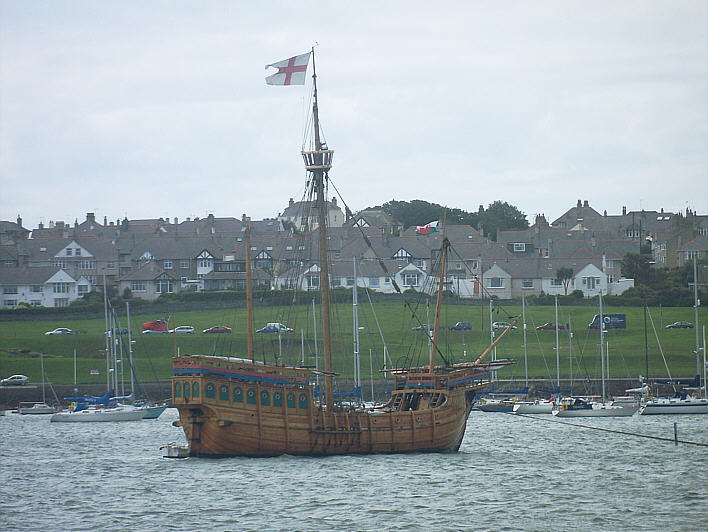 Over 500 years ago John Cabot and his crew set sail for Asia aboard the original Matthew hoping to trade goods and commodities with the people who lived there. He finally arrived on the coast of Newfoundland and therefore was the original discoverer of North America, not Christopher Columbus as most people believe. In 1997 the replica Matthew followed the same course as John Cabot in 1497. It sailed across to Newfoundland and carried the same number of crew members as the original and took the same and used the same amount of time to make the crossing. In 2006 the ship featured in a half-hour documentary for BBC1 that challenged six youngsters from varying urban backgrounds to get to grips with sailing a traditional ship. The Matthew is also set up to be used in historically accurate drama reconstructions with modern equipment which is well disguised from the lens. A brand new extensively researched drama documentary about Christopher Columbus is being made for transmission by the History Channel on television. The ship features as "Santa Maria" in many crucial scenes. Her crew worked with the production staff to dress the ship to appear as if it had been through a storm and re-created accurate period scenes on deck including live cooking of salted fish and freshly made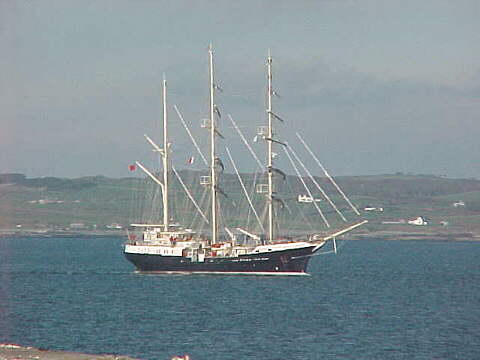 Tall Ship Tenacious Visited Holyhead in April 2001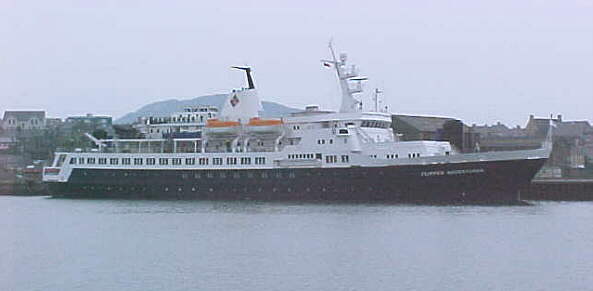 The Clipper Adventurer visited Holyhead port on 23rd and 25th May 2001
The 10400 Tonn Cruise Liner The Ocean Majesty visited the Port at Holyhead on Wednesday 18th July 2007. She entered service in 1994 and has around 235 crew of Greek officers and International Crew. The Passenger capacity is around 613. Onboard currency is the British Pound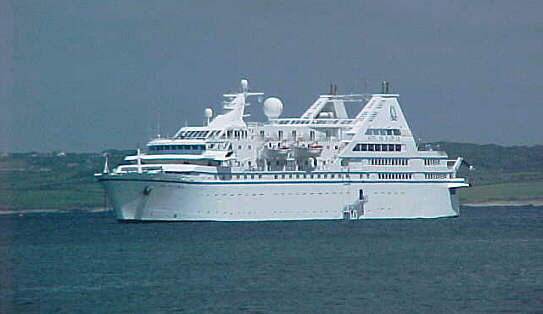 The Song of Flower visited Holyhead port on Saturday 9th June 2001

The Sea Cloud ll visited the port at Holyhead on Sunday 8th July 2001